What is Thai Yoga Massage?
Thai Massage, (also known as Nuad Borarn, Thai Yoga Massage, and Thai Bodywork), seamlessly blends massage therapy, energy work, and assisted yoga stretches. The practitioner rhythmically uses their hands, feet, forearms, and knees to apply the therapeutic techniques. The sessions are performed fully clothed on a mat on the floor. Sessions can also be adapted for the massage table, as well as seated in a massage chair or wheelchair. This ancient bodywork is believed to have its origins in Ayurveda, Theraveda Buddhism, and shares similarities with Traditional Chinese Medicine. It is one of the branches of Traditional Thai Medicine.
Thai Massage Helps You to:
Improve range of motion
Decrease aches and pains
Prepare for labor and delivery
Improve muscle pliability
Overall relaxation
Prepare and recover from sporting events
Manage chronic pain
In this course, you will learn to apply Thai massage techniques in the supine, prone, side-lying and seated positions. This course will provide advanced techniques and variations for height, size, and injuries.
Prenatal Thai Yoga Massage- 20 Hours
Prenatal Thai Massage is great for reducing muscle pain and stress during pregnancy. Learn to use hands, feet, forearms, and knees to safely apply the techniques in seated, side-lying, and reclined positions. This class is ideal for prenatal massage therapists, Thai bodyworkers, doulas, and prenatal yoga instructors.
Next Class: May 18,19, 20 2018  |  9:00 pm to 6:00 pm Friday and Saturday. 10am to 2pm Sunday
Partner Yoga & Thai Massage- 2 Hours
Students will be guided through a fun partner yoga sequence, and a series of stretching, and movement techniques based on the traditions of Thai Massage. This workshop is friendly for all levels. No previous yoga or massage experience is necessary! Come by yourself or with a friend!
Table Thai Yoga Massage- 16 Hours
This class brings the benefits of Thai Yoga Massage to the massage table. Performing treatments on a massage table is great for those:
-That cannot be on the floor due to injuries or extremely limited mobility
-Ideal for wellness centers with electronic lift tables
This class is open to wellness professionals, including: massage therapists, yoga instructors, movement specialists.
Seated Thai Yoga Massage- 8 Hour
In this course, you will learn to apply Thai massage techniques in seated positions:
floor, chair, and massage chair.
You will also learn variations for height, size, conditions, and injuries. This class is ideal for new and experienced practitioners alike. A workbook is included with the course.
Thai Herbal Compress Massage- 8 Hours
This course explains the properties of common pain relieving herbs. Students will learn to make and use  herbal compresses, as well as how to easily incorporate them into a massage therapy session using western and Thai techniques.
Level I Thai Yoga Massage- 16 Hours
In this course, you will learn to apply Thai massage techniques in the supine, prone, and seated positions. This This 16-hour course teaches a 90-120 minute Thai massage routine primarily based in the Northern Thailand style. A brief history, philosophy and traditions will be included in the course. Participants will learn proper alignment and good body mechanics as well as how to safely deliver the stretches and postures. Students will be able to practice on each other in a supportive environment.
No prior massage or yoga experience is necessary.
Book a Thai Massage Session
Learn Reiki Philadelphia
251 N. Second Street
Philadelphia, PA 19106
By Appointment Only.
How to Prepare for Your Session:
Wear loose, comfortable clothing
Do not eat less than 60-minutes prior to session
Arrive 10 minutes early to fill out an intake/consent to treatment form
If driving, street parking is scarce. The lot near Learn Reiki Philadelphia, Parkominium, is only $15 for the day.
Rates:
60-minutes | 100

Package of 4 sessions | 380
Package of 8 sessions | 720

90-minutes | 145

Package of 4 sessions | 560
Package of 8 sessions | 1080

120-minutes | 195

Package of 4 sessions | 760
Package of 8 sessions |1480
Private and semi-private Thai Massage lessons are available.
Ideal for:
New practitioners that want to hone their skills
Couples and families that want to learn Thai Massage techniques to use for self-care
Pricing is the same as treatment session rates. Up to three people per tutoring session with no additional cost. Groups of four or more: 120-minute minimum/47.50 per person.
To set up a private or semi-private session, email me at [email protected]. Please include:
Name
Intention for session (i.e. how to address sciatica)
Number of people
Desired dates
E-Gift Cards Now Available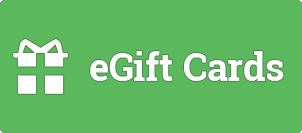 Hear What Others Are Saying...
I have attended yoga classes for most of my adult life. Six years ago I sustained a spinal cord injury, leaving me a quadriplegic. Recently, I started yoga classes with Vanessa Hazzard. I have been amazed at her creativity. In spite of my physical limitations we have been able to perform a modified Sun Salutation, and achieve many other positions. Her therapeutic hands have allowed me to recover from many previous injuries. Meeting with her is one of the high points of my week. Dr. Stephen J. Goldstein
I have been impressed with Vanessa since meeting her. Her warmth and energy are contagious. Her many years of experience practicing and teaching massage therapy come through loud and clear. I have worked with Vanessa as a massage client, as a workshop collaborator, and as her Thai Massage student. I work with her in so many areas, because as a wellness professional myself, I have the ultimate respect for her vast knowledge, superior technique, and amazing personality. I love picking her brain!
I'm impressed with her ability to answer technical anatomy questions off the top of her head. She knows her stuff, openly and generously shares all of her insights with her students, and delivers it in a way that is accessible, fun,and therapeutic.  Even as a massage client, she offers amazing self-care and self-massage techniques to keep you pain free.
As a teacher, Vanessa is attentive, patient, and thorough. As a colleague she is professional, grounded and very easy to collaborate with. I recommend her to everyone! Carrie Pierce
Frequently Asked Questions
What Is Your Cancellation/Refund Policy?
Minimum of six participants per course. If course does not fill, we will cancel or reschedule the course.
If we cancel the course:

You will receive a 100% refund.

If we need to reschedule the course due to weather or unforeseen circumstances, and you can't attend the new course dates, you will receive a 100% refund.

If you cancel:

Ten days before the course: 100% refund
Five days before the course: 50% refund
Four days before the course: No refund but can transfer registration to another person.
Are you an approved provider in Florida and New York?
New York: YES! The 4-Day Thai Massage Intensive and the Prenatal Thai Massage Certification are both approved by the NCBTMB for continuing education.
Florida: As of right now, no…but we are working on it!